Brief & Concept
The brief was to think of a kind of truck festival (not a food truck festival). We had to figure out a creative and crazy [blank]truck festival and create around five trucks in that particular theme. The trucks needed to offer either a workshop or a product and the things they sold also needed to be available online.
I decided to go a bit crazy and political and named my project "Bakkie Troost" I know there is a lot of rivalry between the Flemish and the Walloons, so I, as a Dutchie, wanted to have my Flemish friends' back and comfort them with a solution if things ever were to go wrong. So if things go south and Belgium splits in two, I want my Flemish friends to know they're always welcome in my country, the Netherlands! So that's their "Bakkie Troost"!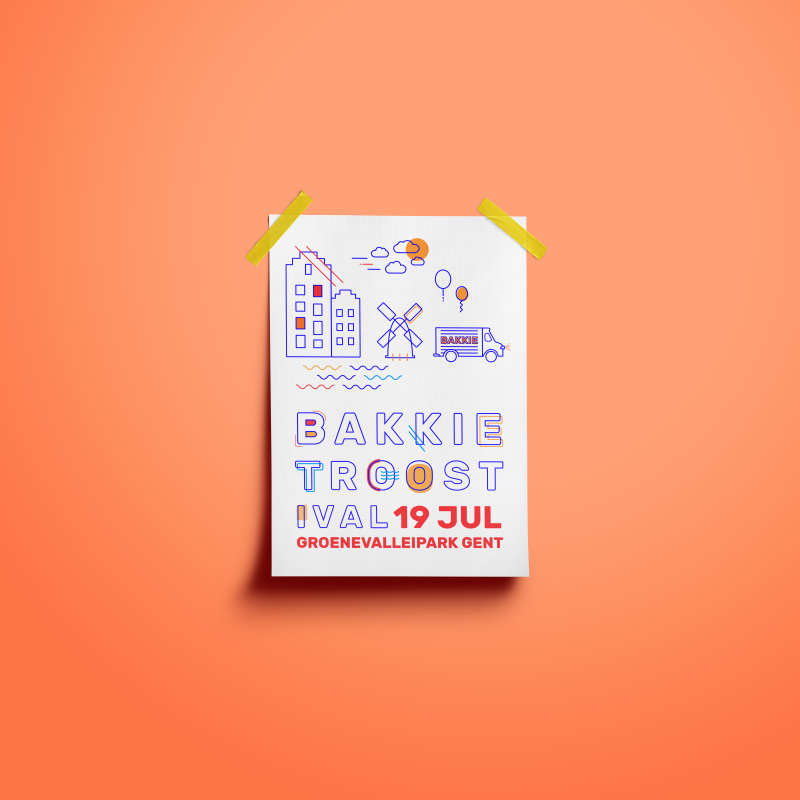 This project was featured at the Devine Showreel of 2016!