We were given the task to come up with an interactive long-read for Nostalgie, a Belgian radio station that focusses on the classics of the seventies, eighties and nineties. We were able to choose between different artists (Marvin Gaye, Donna Summer, David Bowie, Nico...). My teammate Jesse and I chose Nico, because we wanted to pick an artist that was unknown to us.
Nico Päffgen
Since we only had 10 days to work on this project, the concept, content and tasks had to be defined quickly. I would be in charge of concept, design and video, Jesse of the development. The long-read had to be about 1500 words and since we're not trained copywriters, we could copy some lines here and there. After one and a half day of researching, looking into Nico's life and watching some documentaries; we decided the subject of the long-read would be the transition between her lighter and her darker years. Once the concept was decided, we started writing the long-read, coming up with some interactive pieces for the website and decided on the style.
Style & interactive pieces
We thought the best way to display her life was through simple collages. Have looked at her album covers, collages would both reflect them, the timespan she lived in, and her final grungy style (where she's most known for). But they can also be 'warmed' up and made happier. Also, collages are made relatively quick, so they are perfect for our timespan of 10 days.

As for the style, we also wanted it to reflect the time she lived in and how she felt. This is why we went for a grungy style with faded colors. Except for the yellow color, which points mostly to her happier years, Nostalgie and serves as a highlighter color in the text.
We wanted to incorporate some of her music into the long-read. This because it's first of all made for a radio-station and second of all a visible way for people to see her change from a happy giggly model and singer to dark drug-addict and that's what our long-read was all about. To really show off her change, we incorporated quotes, associated with GIFS, about her as well.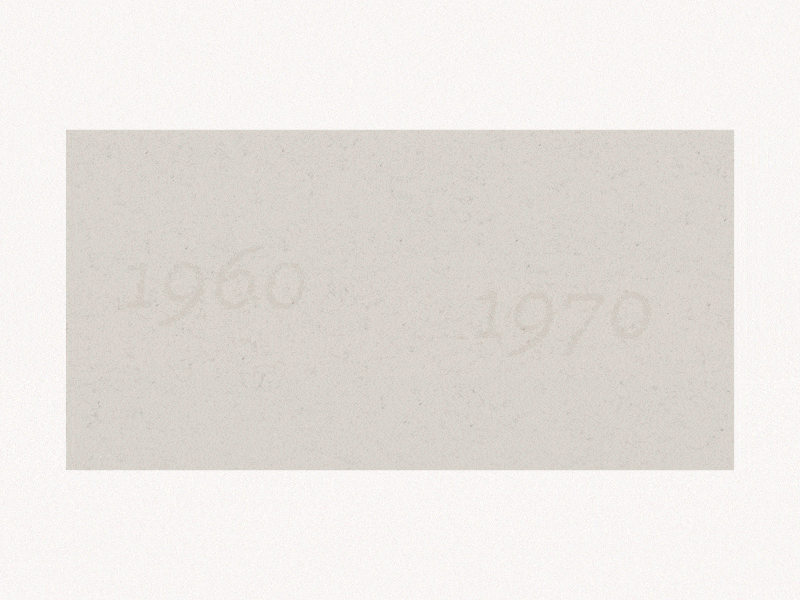 This preview I quickly made in After Effects. It shows the album section of the website, where you can find more information about her state while she was writing an album, what the album was about etc. It's a more in depth look behind the albums, for the real music lovers.
Video
In the brief was also stated that we had to incorporate a video. The video had to support the article itself, so we kinda to made a TLDR about her short life pre "Dark Nico". It's about her modelling career and her times spent with Andy Warhol. The 4:3 aspect ratio was carefully chosen here, because of the vintage feel.
This project and the video was featured in the Devine Showreel of 2017.